Body Armor BA 9000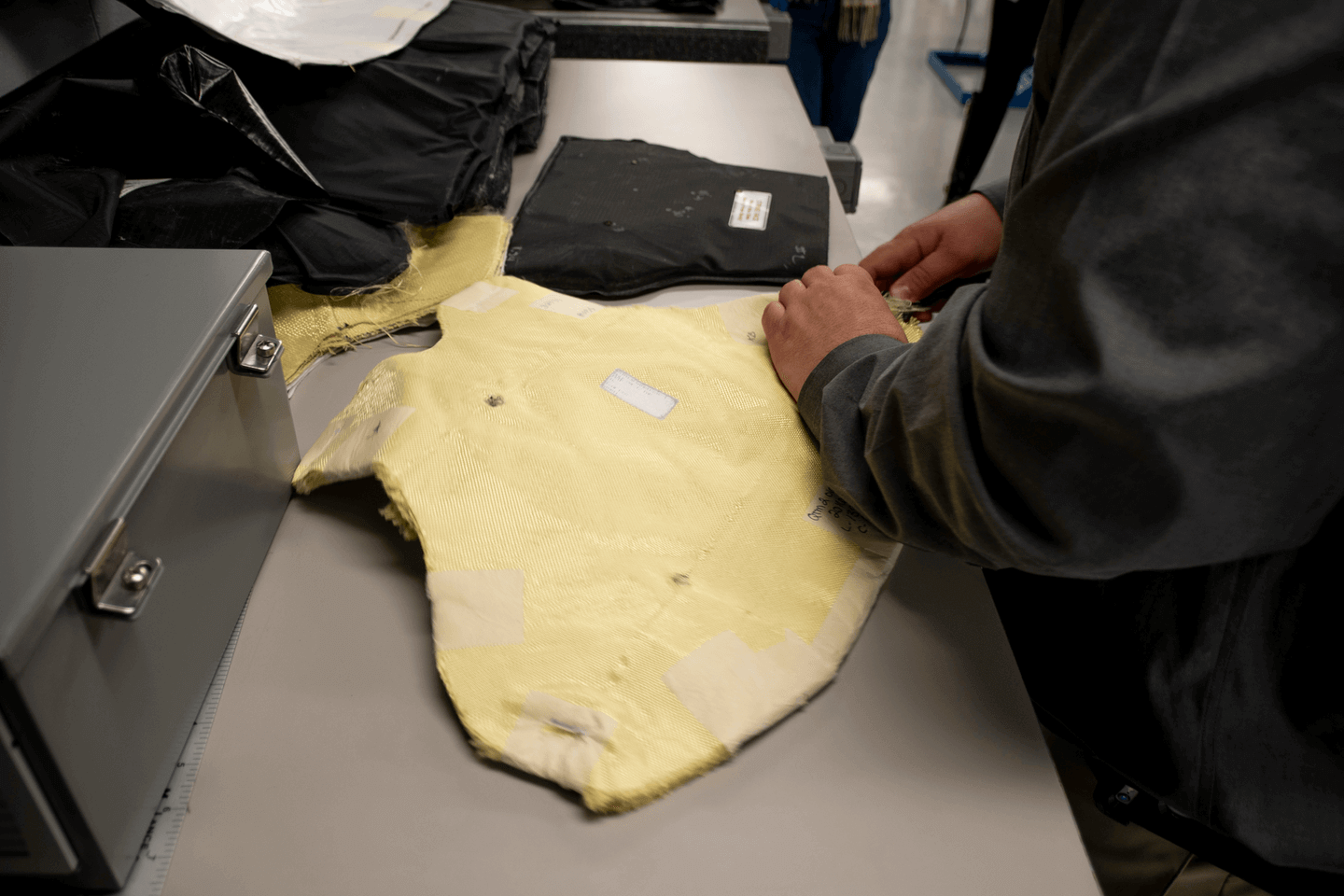 The National Institute of Justice or NIJ put together a collaborative team to address the needs of criminal justice agencies and the issue of body armor safety several years ago. From these collaborative efforts, the National Institute of Justice decided to increase the volume of testing required for the body armor to meet their standards. It includes more frequent and extensive testing and also environmental testing. To add to this, they have also developed BA 9000, which is a quality management standard for body armor. It is good to make sure that you abide by these standards if you run business in the industry. For those in the United States, Internal Auditing Pros will give you the best support when it comes to compliance. You don't want to find yourself on the wrong side of the law because of not adhering to the set standards.
BA 9000 is an extension of ISO 9001 and was released in January 2012 and is one of the most popular management standards. A manufacturer who wants to become BA 9000 certified has to comply with additional requirements beyond the ISO 9001 which are specific to ballistics-resistant body armor testing and manufacturing. While this is a voluntary standard, the National Institute of Justice recommends it highly. The good news is that it will increase the confidence that customers have in your products. This explains why an increasing number of manufacturers have been looking for an opportunity to become Body Armor BA 9000 compliance. The status will show your customers that you pay close attention to the quality of products that you supply in the market. If you need an audit to check whether you comply with these standards, it is advisable to check with Internal Auditing Pros. The team is very thorough when it comes to Body Armor BA 9000 analysis. Once you comply, you can be sure that you will get a competitive advantage over your competitors.
In this case, the manufacturers should provide procedures for communicating with CTP (Compliance Testing Program).  The manufacturers should also provide unique identification for all the body armor pieces to ensure accountability. Besides, the working environment should be managed properly to reduce the negative effects on the body armor. Lastly, the testing of the products must be done at the Compliance Testing Program approved labs. These laboratories should be ISO 17025 compliant. Not all body armor dealers in the United States meet these objectives. To be sure of your position, it is good to call an independent expert to audit your processes. No other brand is better than Internal Auditing Pros when it comes to Body Armor BA 9000 compliance process. You need a team that has a high level of experience in this exercise. You will get an objective view of your current positions. You will find it very easy to take corrective actions in your company.
Benefits of Body Armor BA 9000
BA 9000 extends to those who manufacture body armor vests for tribal, local, state, and federal correction bodies and law enforcement. If you are one of them, it is good to make sure that you abide by these standards. As we said, it is not a must but it is recommended. Users will have more confidence in your products when you comply with these standards. It is true that certification for the BA 9000 is not regulatory or mandated. However, it is clear that this process comes with so many benefits to the users.
The first top benefit of this process is reduced testing. If you are a manufacturer who is BA 9000 certified, you can reduce the testing frequency by close to half. The reason is that you stick to the standards that guarantee high-quality products. It means that you will save in the time and money that is used in testing your products. Therefore, the amount of time and money that you use in Body Armor BA 9000 certification will come back. You need to look at it as an investment and not an expenditure. You will use the testing time to do other things that add value to your business. If you want to become BA 9000 compliant, just contact Internal Auditing Pros. The team will look for any flaws in your manufacturing process and help you to take the right corrective actions. You will get the peace of mind that you deserve if you choose to become BA 9000 compliant.
The other benefit of this process is getting a competitive advantage in the industry. When you are certified to a standard such as BA 9000, it is a clear indication that you have a dedication to quality. It proves to be advantageous in any industry where quality seems to be the main difference between life and death. It comes out clearly that body armor is one such industry. Consumers want to be sure that they are safe and are getting value for your money from the products. Therefore, you should not only abide by the standards that are mandatory. A responsible manufacturer will comply with all the industry standards even if they are optional.
How to Choose the Best Body Armor BA 9000 Compliance Experts
Several professionals in the United States can check for BA 9000 compliance. However, not all of them are the best for this exercise. To start with, it is wise to leave this exercise in the hands of the right professionals. The reason is that you may not have the right capacity internally to carry out this exercise. Since the audit process is time-consuming, it is better to outsource so that your employees can have enough time for their responsibilities.
Look at the track record of the audit firm and choose the one that has the highest success rate. You have to make sure that the company is certified to offer Body Armor BA 9000 checks in the United States. Look at the credentials of the individual auditors to make sure that you are getting the best. Internal Auditing Pros will give you an independent view of your status and recommend the best ways to improve on it.